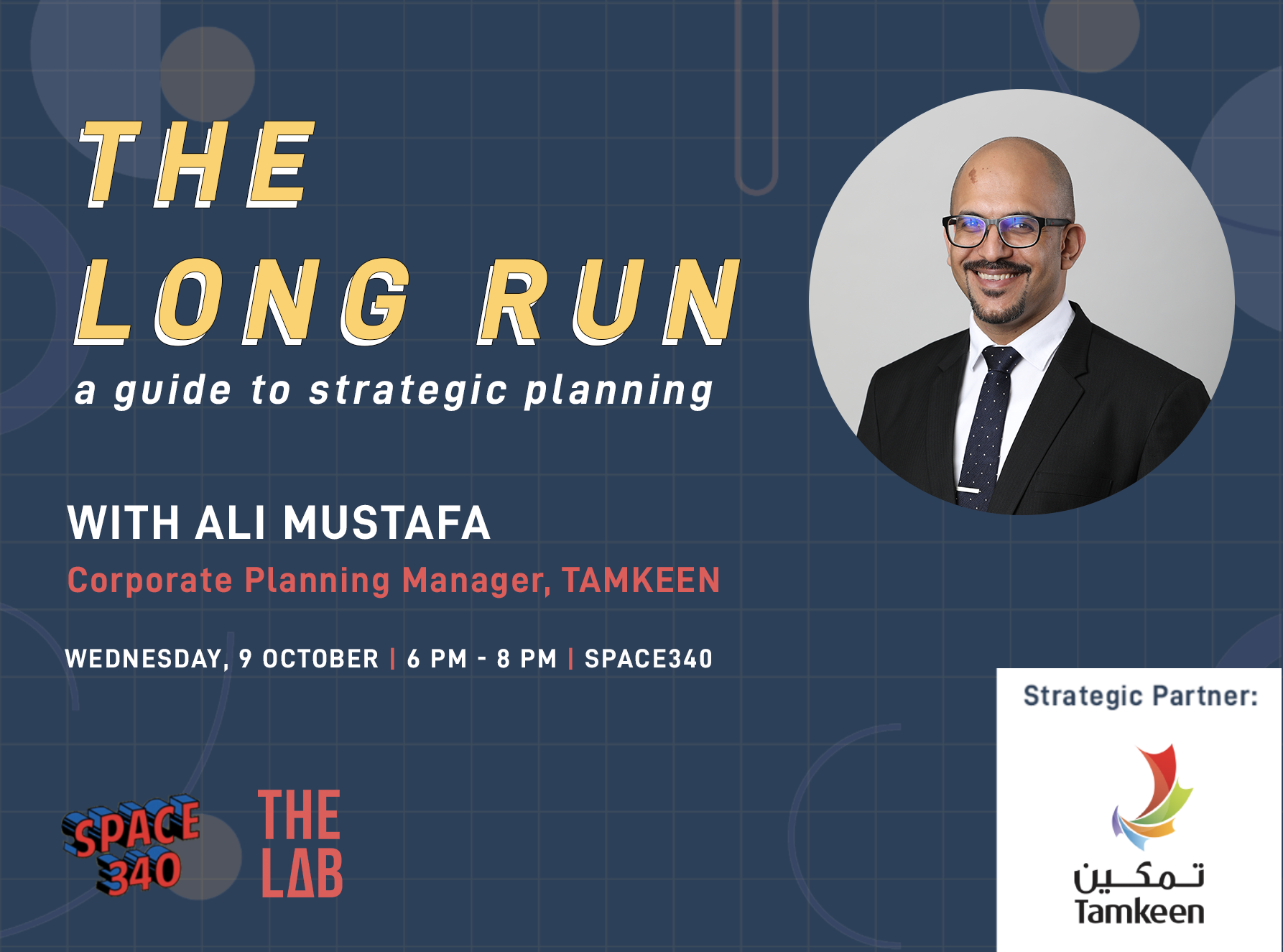 Another Lab session coming your way! This time it's about The Long Run: a Guide to Strategic Planning, with Ali Mustafa. We'll go through the tools and importance of strategic planning and implementation, management, and developing a clear direction and business strategy.
.
This workshop is great for entrepreneurs and youth interested in basic strategic planning 🚀
.
Free registration here: https://bit.ly/2n5fKHa
Date: Wednesday, October 9
Time: 6 PM - 8 PM
Venue: Space340
.
Strategic Partner: Tamkeen