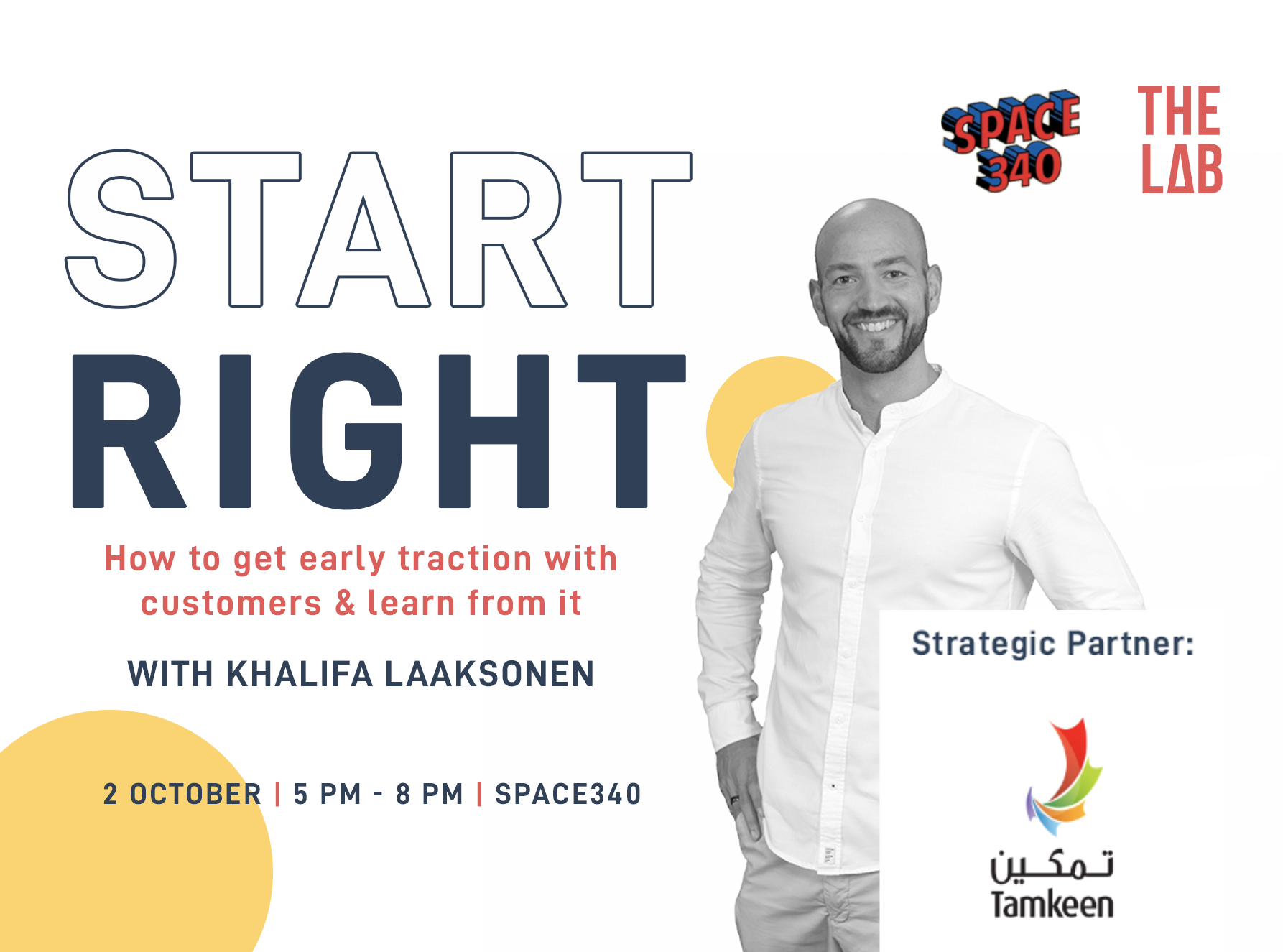 Overview
The Lab presents Start Right: How to get early traction with customers and learn from it, with guest speaker Khalifa Laaksonen.
In this workshop, we'll cover the basics of Lean Startup methodology; a scientific way of approaching startup problems. We'll focus on how to identify your target market, get early adopters and continuously learn from their feedback.
This workshop for anyone who aspires to create products and services that customers love!
Objectives
- Identify the right customer and get early traction.
- Understand the value of a tight feedback loop with the customer.
- Know how to use feedback to create a winning product.
Tickets
Register here:
https://www.eventbrite.com/e/start-right-with-khalifa-laaksonen-tickets-72829022567
This workshop is free.
Limited slots.
Date: October 2, 2019
Time: 5 PM - 8 PM
Venue: Space340
.
Have questions? Ask away!