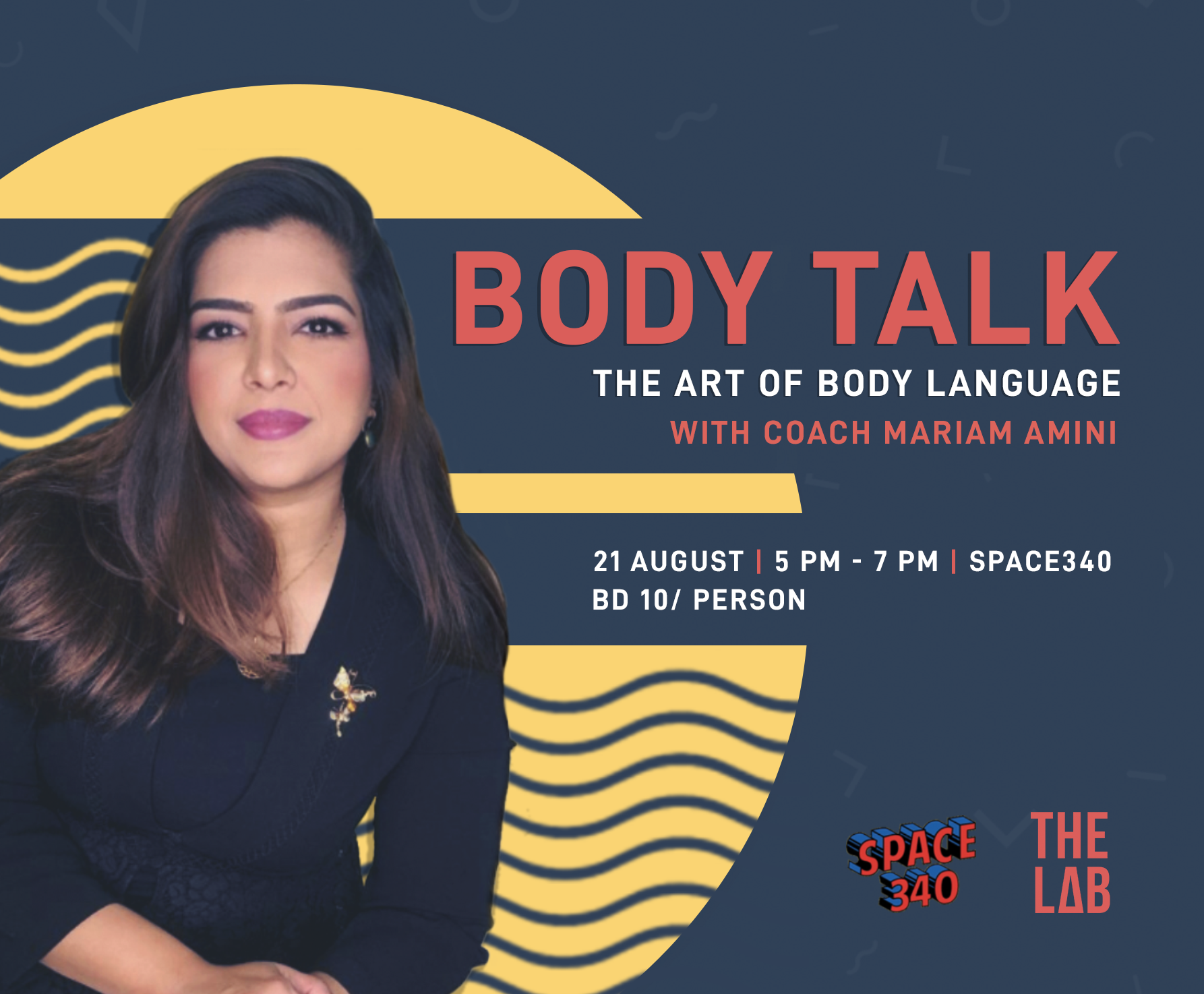 Overview
The Lab is back with Body Talk: The Art of Body Language with Coach Mariam Amini. Discover how to understand and read body language that can help you pick up on unspoken issues, problems, and feelings other people might have. Get a hands-on experience on how to turn these cues ito a positive way to strengthen your verbal messages.
Objectives
- Make a positive impression on others
- Detect lies
- Gain co-operation from others
- Interview and negotiate successfully
Tickets
Course fee is 10 BD
tickets may be purchased at Space340.
Limited slots.
Date: August 21
Time: 5 PM - 7 PM
Venue: Space340
.
Have questions? Ask away!